Police Activities League Volunteer Charged With Child Sex Abuse
A former volunteer with the Santa Monica Police Activities League has been charged with sexually assaulting four children. Since those charges were announced, at least six additional victims have contacted officials with the Los Angeles County Sheriff's Department with their own allegations of sexual abuse by the volunteer and city employee.
50-year-old Eric Wess Uller was a volunteer with the Activities League program between the late 1980s until around 2010. Investigators believe that there may be more victims because of Uller's access to hundreds of children over that time period. They have asked other potential victims to come forward.
The alleged victims are now adults but were around 13 or 14 years old at the time of the assaults.
Uller was working as the lead public safety systems analyst for Santa Monica but has been placed on administrative leave. His bail was set at $750,000. On November 5, he pleaded not guilty to three counts of lewd acts upon a child, two counts of oral copulation of a minor and one count of continuous sexual abuse.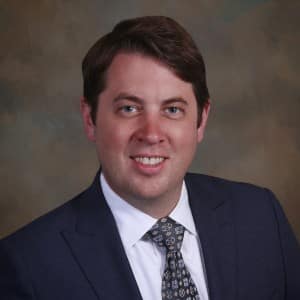 Hi, I'm attorney Bobby Thompson.
I'm a lawyer here in California and if you or a loved one is a survivor of sexual abuse, I'd be happy to discuss your legal options.
Call me on the number below. It costs nothing, and it would be my honor to help you.
Legal Rights of Child Sexual Abuse Survivors
We've asked attorney contributor and sexual assault survivor advocate Bobby Thompson to add some thoughts on the legal rights of child sexual abuse survivors:
As parents, we all place the safety and wellbeing of our children above all else. But tragically, sometimes the predators who seek to hurt children place themselves in positions of trust where they'll regularly have the opportunity to commit heinous crimes. When someone in a position of trust sexually abuses a child, we must make sure that the victim and their family get all of the support they need, that the predator is taken off the streets and prosecuted, and that, if necessary, third parties are held liable for enabling the abuse.
Sometimes in cases of child sexual abuse, third parties such as youth organizations, churches, employers, etc. fail to stop sexual abuse because of negligence. Examples of such negligence might include failing to report allegations to law enforcement and allowing the accused to continue working with kids. When negligence is a factor, the victims and their families may have grounds for a lawsuit against the third party.
If you or someone you love has been sexually abused by someone in a position of power or trust, you may be able to find justice by filing a civil lawsuit for sexual assault. Learn more about your legal options by speaking to an experienced sexual assault survivors lawyer.
Location of Santa Monica Police Activities League Center