Track Coach Charged with Sexually Assaulting 2 Students
Last Update: 7/13/2020
A track coach at Branham High School in San Jose was arrested last Thursday, January 24 for allegedly sexually abusing two girls at Valley Christian High School over a decade ago.
Police say that 56-year-old Gregory Marshall sexually assaulted two 17-year-old victims inside his classroom at Valley Christian between 2004 and 2005.
Marshall currently coaches track at Branham High School and is also the owner of Marshall Sports Performance and Fitness in San Jose. He was arrested on January 24 and booked at Santa Clara County Jail. Marshall faces 12 felony counts of sexual penetration and 12 felony counts of oral copulation with a person under the age of 18.
Marshall was a track and basketball coach at Valley High when these allegations were first brought to light in 2006. The school told police of the alleged sexual assault but he was never charged. The case was reopened last spring when another alleged victim came forward. Police say they now have new evidence against Marshall.
Anyone with information related to this case or was a victim themselves has been asked to contact police Detective Mike O'Grady or Sgt. Sean Pierce at (408) 537-1387.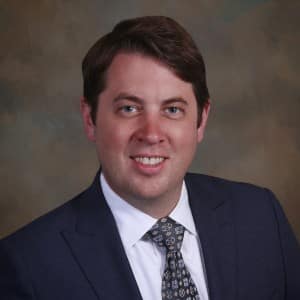 Hi, I'm attorney Bobby Thompson.
I'm a lawyer here in California and if you or a loved one is a survivor of sexual abuse, I'd be happy to discuss your legal options.
Call me on the number below. It costs nothing, and it would be my honor to help you.
Justice for Survivors of Sexual Assault by Teachers and Coaches
Attorney contributor Bobby Thompson is a practicing and experienced sexual assault attorney who helps victims of sexual crimes to find justice through lawsuits. In discussing cases of sexual abuse by a coach or teacher, he shared the following insight:
"Our schools are meant to be learning institutions where our children can develop into successful adults. But tragically, schools are also targeted by sexual predators who seek out positions of trust (such as teaching or coaching) and exploit that trust in order to commit heinous crimes. Our schools must be aware of the threat of sexual predators and make sure that none are permitted on school property in any capacity whatsoever. When a teacher, coach, or another school employee sexually abuses students, the abuser must be prosecuted and the school must also be held accountable if their negligence allowed the abuse to occur. When negligence is involved, the victims and their families may have grounds for a lawsuit against the school district as a whole and not merely the teacher. If it is found that the district knew of the abuse and refused to act, then a victim's case may be bolstered significantly."
Location of Valley Christian Schools