LegalHerald.com is sponsored by several law firms around the country.
To become a sponsor, a firm must satisfy our strict criteria. Our review process evaluates:
years of experience in specific areas
number of cases handled in a particular area
large settlements and verdicts reported
awards won by that law firm
publications by lawyers at that firm
reviews written by clients of that firm across the web
memberships at specific industry organizations
community involvement
In addition, we meet in the office of that firm for an interview with all key stakeholders to assess the above criteria and obtain an in-person commitment that the firm will provide LegalHerald.com with:
content;
insight; and
commentary.
In the interests of full disclosure, LegalHerald.com will also receive an advertising fee from each firm to help defray costs of running the site and our staff.
Below is a list of the firms that sponsor The Legal Herald.
To be evaluated for sponsorship consideration, please email: [email protected]
---
Laffey Bucci & Kent are based in Philadelphia, PA with licenses to practice law in Pennsylvania, New Jersey, New York, Delaware, West Virginia, and Illinois. The firm practices in a variety of practice areas, namely:
Personal Injury
Birth Injury
Defective Products
Representing Survivors of Clergy Abuse
Representing Survivors of Sexual Abuse
Catastrophic Construction Accidents
Laffey Bucci & Kent are members of the Crime Victim Bar Association and are considered leaders in the area of representing survivors of sexual assault who seek justice.
The attorneys that regularly contribute to our stories are:
Brian Kent, Esq.
Paul Bucci, Esq.
Jeff Laffey, Esq.
Gaetano D'Angelo, Esq.
Stu Ryan, Esq.
---
Banville Law is a New York-based personal injury law firm. The firm actively works in representing those injured because they were involved in an auto accident with a drunk driver. This type of case is often referred to as a Dram Shop Act case. Mr. Banville and his team understand the complications involved in these cases and handle these matters throughout the country, given their deep understanding of the law in this area.
In addition, Banville Law is a bilingual law office serving clients in both English and Spanish from several offices in Westchester, The Bronx, Queens, Brooklyn, and Long Island. Mr. Banville contributes directly to our content.
The firm regularly represents clients in the following areas:
Personal Injury
Workers Compensation
Birth Injury
TCPA violations (Robocall Lawsuits)
FLSA (Wage & Hour Lawsuits)
Defective Products (Ladders, Pressure Cookers & Nail Guns)
Mass Torts
---
Wagner Reese is located in Indianapolis, Indiana. The firm has lawyers that are licensed in Indiana and Illinois. The firm's main contributor to our site is:
Jeff regularly presents at conferences and is considered a very experienced litigator by his peers and former clients. With a dedicated team of trial lawyers, Wagner Reese is well positioned to take on large pharmaceutical and insurance companies in a variety of litigations.
The firm handles a wide variety of matters including:
Sexual abuse and assault cases
Dram Shop and Liquor Liability cases
Complex birth injuries
Negligent security cases
Defective product, drug and device cases
Office Address: 201 N. Illinois St. 16th Fl. South Tower, Indianapolis, IN 46204
---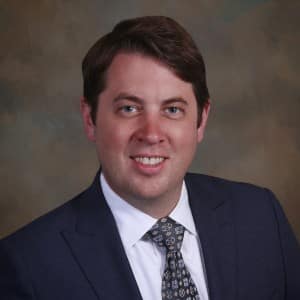 Thompson Law Office P.C. is lead by Mr. Bobby Thompson, Esq., an attorney licensed to practice in California and Missouri.
Bobby is located in Burlingame, CA where his practice is dedicated to helping victims of crime obtain justice, and assisting those who were injured or killed because of the negligence of others obtain compensation for their loss.
Mr. Thompson handles a wide variety of matters including:
Sexual abuse and assault cases
Dram Shop and Liquor Liability cases
Negligent security cases
Defective product, drug and device cases
Catastrophic injury cases
Office Address: 700 Airport Blvd.,#160, Burlingame, CA 94010