Coach at Eleanor Roosevelt High School Accused of Sexually Assaulting Students
Last Updated: 7/13/2020
A track and field and cross country coach at Eleanor Roosevelt High School in Eastvale has been arrested for allegedly sexually assaulting multiple former students. Joe Robles Jr. was arrested on Friday, October 11 on suspicion of unlawful sex with a minor and rape of a minor under 14.
Robles now faces several sex crimes charges, including forcible rape, three counts of unlawful intercourse with a minor, seven counts of annoying a child under 18 years old, two counts of possession of child pornography, one count of oral copulation of a minor, and targeting multiple victims in a sex crime.
According to the Riverside County Sheriff's Department, Robles has been accused of "sexual assaults against multiple former students." School officials contacted the sheriff's department on September 26 regarding a report of a school employee allegedly having inappropriate relationships with former students at Roosevelt High.
This led to a police investigation, which determined that Robles had multiple inappropriate sexual relationships with students and also maintained contact with several current and former students through the use of social media apps.
This investigation remains ongoing and anyone with related information is encouraged to call Investigator Patrick at the Jurupa Valley Sheriff's Station at 951-955-9234.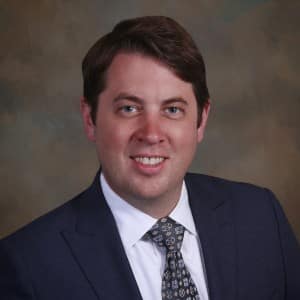 Hi, I'm attorney Bobby Thompson.
I'm a lawyer here in California and if you or a loved one is a survivor of sexual abuse, I'd be happy to discuss your legal options.
Call me on the number below. It costs nothing, and it would be my honor to help you.