Argument Leads to Shooting at 5th Quarter Bar
Police are searching for a suspect who attacked and shot a man inside of the 5th Quarter, a bar in Visalia. The shooting happened shortly after 1:30 a.m. on Monday at the bar on Fairway at Caldwell.
According to the police, a 26-year-old man was found with a gunshot wound to the left arm. He was apparently shot while inside the bar. The victim was brought to Kaweah Delta Hospital for treatment and is expected to recover from his injuries.
Police believe the attack happened after an argument inside of the bar escalated and became physical.
There is currently no description of the suspect. Police have been reviewing surveillance video and interviewing the victim and witnesses.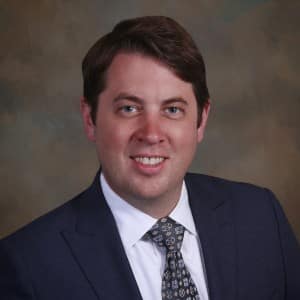 Hi, I'm attorney Bobby Thompson.
I'm a lawyer here in California and if you or a loved one is the victim of a shooting or stabbing incident, or was hit by a drunk driver, I'd be happy to speak with you.
Call me on the number below. It costs nothing, and it would be my honor to help you.
Legal Options for Bar Shooting Victims and Their Families
Attorney Bobby Thompson is a former prosecutor who now represents victims of preventable crimes in civil lawsuits. Naturally, many of these victims ask themselves questions such as "how much can I sue for being shot?". We've asked Bobby to share some insight regarding the legal options available to bar shooting victims and their families:
Safety and security must be top priorities for all property owners, especially when it comes to bars, nightclubs, apartment buildings, and other properties where there may be a higher risk of violent crime. Bar owners are responsible for making sure their customers, employees, and other visitors are reasonably safe from the threat of foreseeable violent crime. But in some cases of bar shootings and other violence, the incident could have been prevented if it weren't for negligent security.
In order for a bar owner to be held liable for a shooting, it must be proven that the shooting was reasonably foreseeable and that it could have been prevented if it weren't for inadequate security or another type of negligence. This is a complex process which will require assistance from an experienced crime victim attorney. If you or someone you love has recently been injured or killed in a bar shooting, you can learn more about your legal options in a free case consultation.
Location of The 5th Quarter in Visalia, CA