Robbery in Deja Vu Parking Lot Turns Fatal
Last Update: 7/13/2020
A man was killed in the parking lot of the Deja Vu strip club on West Lane early Tuesday morning, October 2. The incident began with a robbery in the parking lot. The victim, who has not been named, then apparently grabbed onto the car the suspect was escaping in. He held onto the vehicle for about a half mile until the vehicle arrived at the intersection at Bianchi Road. Police found the victim less than a mile away from the parking lot, dead in the street.
San Joaquin County sheriff's detectives are currently investigating this incident and searching for suspects.
History of Violence at Deja Vu Strip Club
According to a report by CBS Sacramento, Deja Vu has a history of violent crime. In 2015, there was a gang-related shootout in the parking lot. In 2014, there was another shooting inside of the strip club.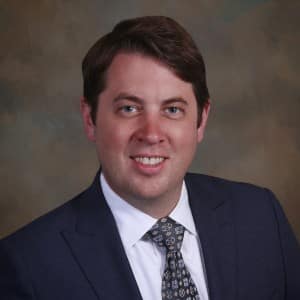 Hi, I'm attorney Bobby Thompson.
I'm a lawyer here in California and if you or a loved one is the victim of a shooting or stabbing incident, or was hit by a drunk driver, I'd be happy to speak with you.
Call me on the number below. It costs nothing, and it would be my honor to help you.
Legal Recourse For Violent Crime Victims and Their Families
Survivors of shooting incidents often ask themselves, "can you sue someone for shooting you?". Bobby Thompson, a violent crime attorney, is experienced in helping victims of shootings find justice and financial support for the damages they've suffered. He offered the following information regarding the legal options available to violent crime victims and their families:
"Business owners and other property owners all have a legal obligation to keep their premises free from preventable dangers, including violent crimes. Known as premises liability, these laws help protect the customers of our businesses and our communities as a whole. But in some cases, a lack of proper security at a business opens the door for shootings, stabbings, robberies, and other violent crimes."
Bobby elaborated, "When a violent crime is committed at a place of business because of inadequate security, the victims of the crime (or their families, in fatal incidents) may have the right to file a lawsuit against the business. However, establishing property owner negligence for a violent crime is a complicated legal process. However, the stress and further pressure that a legal proceeding may bring often pales in comparison to the relief felt when justice is achieved."
Location of Deja Vu Strip Club in Stockton, CA