Santa Ana Church Youth Leader Charged with Aggravated Sexual Assault
A church youth leader at Iglesia De Restauracion in Santa Ana was arrested on April 10 for allegedly sexually assaulting two underage girls he knew through the church. 22-year-old Jesse Francisco Hernandez Perez has been charged with aggravated sexual assault based on these allegations.
Perez is accused of sending an 11-year-old girl a text message during a church service last month. He allegedly told the girl to come upstairs to a restroom on the second floor, which is where the girl told detectives the sexual assault occurred.
According to detectives with the sex crimes unit, there is a second 14-year-old victim who also attends the same church. In March, this girl told police that Perez abused her during a youth service at his home. The alleged victim reported this incident to the Anaheim Police Department sometime in March.
Detectives believe that there may be additional victims who have yet to come forward. Anyone with information related to this case has been asked to call Detective Corporal Johanna Perez at 714-245-8351.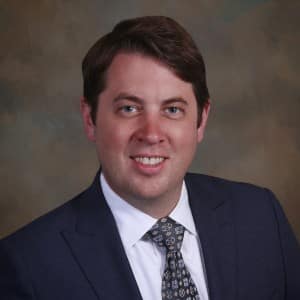 Hi, I'm attorney Bobby Thompson.
I'm a lawyer here in California and if you or a loved one is a survivor of sexual abuse, I'd be happy to discuss your legal options.
Call me on the number below. It costs nothing, and it would be my honor to help you.
Justice for Church Sex Abuse Victims and Their Families
Bobby Thompson is a former prosecutor who now represents survivors of pastor sexual abuse in civil cases. Here is some insight from Bobby regarding how church sex abuse victims and their families can find justice:
Sexual predators often seek out positions of power, where they slowly earn the trust of their victims before committing terrible crimes. Religious communities are often targeted by these predators and we regularly see cases of clergy in different denominations arrested for sexually abusing people from their congregation. The religious organizations in our communities must stay aware of the threat sexual predators pose to their members and do all in their power to guard against these predators.
There have been numerous cases of religious organizations enabling abuse through negligence, such as failing to report allegations to law enforcement and allowing clergy to continue practicing in other locations. When these organizations act negligently, they deserve to be held accountable for the trauma they've allowed their congregation members to suffer. The victims of these crimes deserve justice.
In cases of negligence, victims of sexual abuse may have grounds for a lawsuit against the religious organization. If you or someone you love is a survivor of clergy sexual abuse, you can learn more about your legal options by speaking with an experienced sex abuse survivors lawyer.
Location of Iglesia De Restauracion in Santa Ana, CA