Underage Suspected Drunk Driver Arrested After 2 Passengers Injured in Crash
Last Update: 7/13/2020
Lawyer Comments: In the second part of this article, lawyer Bobby Thompson will discuss how you could get a settlement after getting hit by a drunk driver.
A 19-year-old man suspected of driving drunk was arrested Sunday night after his vehicle crashed and two passengers were injured.
Police say that Joshua Timothy Patton was driving a Nissan 350 eastbound on Indian Springs Road near Majestic View Court at around 7:15 p.m. He reportedly failed to properly take a curve in the street "due too his level of intoxication," according to the police.
Patton's vehicle ran off the road and crashed into a tree. An 18-year-old woman and an 18-year-old man in the vehicle were both injured and brought to Sutter Roseville Medical Center for treatment.
Patton was arrested and charged with driving under the influence, causing bodily injury.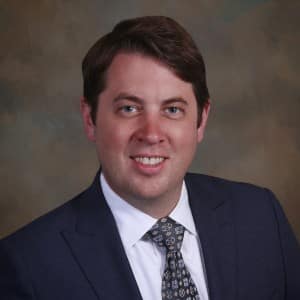 Hi, I'm attorney Bobby Thompson.
I'm a lawyer here in California and if you or a loved one is the victim of a shooting or stabbing incident, or was hit by a drunk driver, I'd be happy to speak with you.
Call me on the number below. It costs nothing, and it would be my honor to help you.
Can I Get a Settlement After Being hit by a Drunk Driver in California?
Attorney contributor Bobby Thompson, a DUI injury lawyer in California, helps people recover the financial compensation they deserve after suffering injuries caused by drunk drivers. Here is Bobby with some info on the legal options available to people who have been hit by drunk drivers in California:
"If you're struggling with medical bills, lost wages, and other difficulties after being hit by a drunk driver, you may be wondering about your legal options. In all 50 states, people injured by drunk drivers may file personal injury lawsuits against the driver. Additionally, California and many other states allow dram shop lawsuits to be filed against alcohol vendors and social hosts under certain conditions," Mr. Thompson shared.
The Intersection of Indian Springs Road and Majestic View Driver in Penn Valley, CA

Source
https://www.theunion.com/news/crime/grass-valley-man-suspected-of-drunken-driving-in-crash-that-injured-passengers/