Medical Board of California Lodges Complaint Against Dr. Patrick Sutton
A well-known Pasadena gynecologist and obstetrician may face a loss or suspension of his medical license after state regulators have accused him of making inappropriate sexual comments towards a patient. This is the fifth allegation of sexual misconduct levied against Dr. Patrick Sutton, who has been practicing in the Pasadena region for nearly 30 years.
According to a report by the Los Angeles Times, medical board and court records reveal complaints against Dr. Sutton going back as far as 20 years ago. Allegations include that he touched patients sexually during exams and that he aggressively and graphically questioned them about their sexual habits. All of the previous allegations ended with settlements and without any admission of wrongdoing by Sutton.
The latest allegation involves a patient who sought treatment for a cyst in 2016. According to a medical board filing from September 24, a lawyer for the board wrote that Sutton told the woman "that he really could not see 'down there' because she was really hairy", which the patent said made her uncomfortable. A female employee then left the room to answer a phone call, and the doctor allegedly asked the woman "Do you have sex?" He then asked her about orgasms.
Previous Allegations Against Dr. Patrick Sutton
There are at least four other records of complaints lodged against Sutton for sexual misconduct.
In 1998, a pregnant woman reported Sutton to the state after he allegedly questioned her about her sex life in an unprofessional way. In 2002, the medical board investigated Sutton over this claim and accused him of gross negligence and sexual misconduct. He eventually reached a settlement in which he admitted to an unrelated charge involving another patent – failure to keep and maintain adequate and accurate records. He was placed on probation for four years and required to have a third-party chaperone present during exams when a patient was not fully clothed. He was also required to take a class on professional boundaries.
In 2005, while Sutton was still on probation, two more patients filed a sexual battery and sexual harassment lawsuit against him in Los Angeles Superior Court based on allegations that he behaved inappropriately during office appointments. Specific allegations involved inappropriate touching, lewd comments, and inappropriate questions about their sex lives and bodies. Sutton settled this claim out of court for an undisclosed amount.
In 2008, another patient filed a complaint after Sutton allegedly gave her unsolicited sex advice, made several inappropriate sexual comments, and touched her thigh while she was naked under an exam gown. Sutton reached yet another settlement with the board in which he admitted to failing to maintain medical records. However, the charges of sexual misconduct and repeated negligence were dropped. He was placed on probation for three years and required to attend another professional boundaries course, enroll in psychotherapy, and have chaperones present during any exams of female patients.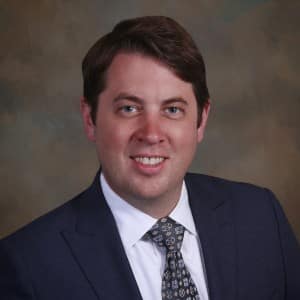 Hi, I'm attorney Bobby Thompson.
I'm a lawyer here in California and if you or a loved one is a survivor of sexual abuse, I'd be happy to discuss your legal options.
Call me on the number below. It costs nothing, and it would be my honor to help you.
Legal Recourse For Survivors of Doctor Sexual Assault
Bobby Thompson, an experienced physician sexual abuse lawyer, helps survivors of sexual violence tell their stories and get the answers and support they deserve. We've asked him to share some thoughts on the legal rights of those who have been sexually assaulted by medical professionals:
Trust is the bedrock of any doctor-patient relationship. We all should expect our medical professionals to treat us with respect and provide the highest quality medical care. But unfortunately, cases of doctors and other medical professionals sexually assaulting their patients regularly make headlines across the country.
When a medical professional exploits their position of trust and sexually assaults a patient, it's important for the patient to be aware of their legal options. In many cases, these survivors may have grounds for a lawsuit against the doctor and/or the facility where the assault occurred. In order to have a strong case, you and your lawyer will need to establish negligence. For example, a hospital may be considered negligent if it allowed a doctor to continue working for them even after several complaints of sexual misconduct.
If you or someone you love was sexually assaulted by a medical professional, you can learn more about your legal options by speaking to an experienced sexual assault victims lawyer.
Location of Huntington Hospital in Pasadena