Police Searching for Suspect in Toucans Tiki Lounge Shooting
Last Updated: 7/13/2020
Police in Palm Springs are searching for a suspect who shot and wounded two people at Toucans Tiki Lounge early Sunday morning.
Officers responded to reports of a shooting shortly before 2 a.m. at Toucans Tiki Lounge, located at 2100 N. Palm Canyon Drive. According to the authorities, two people got into an argument inside of the club and were escorted outside. In the parking lot, someone fired two rounds and hit one person in the parking lot and another inside of the bar. Both victims were wounded in the lower part of their bodies.
Both victims were rushed to a nearby hospital for treatment. Their injuries were considered non-life-threatening.
The suspected shooter has been described as a Hispanic man in his 20s or 30s, wearing a black hat, black hooded sweatshirt and black sweatpants. He also had tattoos on his neck.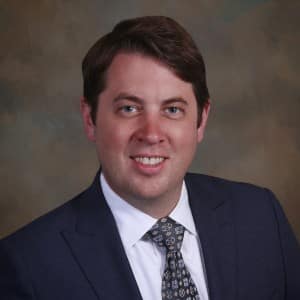 Hi, I'm attorney Bobby Thompson.
I'm a lawyer here in California and if you or a loved one is the victim of a shooting or stabbing incident, or was hit by a drunk driver, I'd be happy to speak with you.
Call me on the number below. It costs nothing, and it would be my honor to help you.
Legal Recourse for Bar Shooting Victims and Their Families
Attorney contributor Bobby Thompson is a former prosecutor who now represents crime victims and their families in civil lawsuits as a gun crime lawyer. We've asked him to share some thoughts on how bar shooting victims and their families may be able to find justice through the civil court system:
The customers and employees of bars, nightclubs, and other businesses deserve to feel safe and secure. In fact, the owners of these businesses have a legal obligation to keep their properties secure and free of preventable dangers that could end up causing injuries or deaths. Having a solid security plan is part of this legal obligation. But sometimes, inadequate security and other forms of property owner negligence are to blame for failing to stop shootings.
For example, a bar owner might be considered negligent for a shooting incident if their bar had a history of violence or was located in an area with high violent crime rates, but no efforts were made to improve security – such as hiring guards. In cases of negligence, bar shooting victims and their families may have grounds for a lawsuit.
If you or a loved one has recently become a victim of a bar shooting, it's important to be aware of your family's legal options. You can learn more by speaking to one of our experienced crime victim attorneys in a free consultation.
Location of Toucans Tiki Lounge in Palm Springs, CA