Orange County Pastor Accused of Sexually Abusing 7 Children
Last Updated: 7/13/2020
Last week, a longtime pastor at several churches in Southern California was arrested a second time on allegations of child sex abuse. 67-year-old John Rodgers McFarland has been charged with seven counts of lewd and lascivious acts with a minor under 14 years old and four counts of lewd and lascivious acts with a minor between 14 and 15. There are allegedly seven victims.
McFarland pleaded not guilty during an arraignment on May 13. If convicted on all charges, he could face up to 179 years in prison.
The former pastor was first arrested in December on suspicion of child molestation in Escondido. While police were investigating those allegations, they reportedly discovered evidence that there were multiple victims of sex abuse by McFarland.
The alleged abuse is believed to have occurred between 2003 and 2017. During this time period, McFarland served as a pastor at several different churches in the Orange County and San Diego areas. He most recently served as the head pastor at Orangethorpe United Methodist Church in Fullerton.
Other churches that McFarland has served through the years include:
San Dieguito Methodist Church in Encinitas (1978-1981)
Calexico United Methodist Church in San Diego County (1981-1988)
Fountain Valley United Methodist Church (1988-2016)
Surf City Church in Huntington Beach (2011-2016)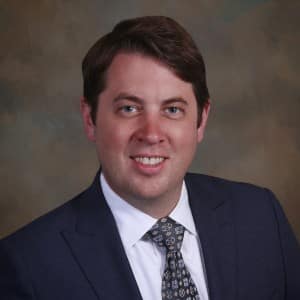 Hi, I'm attorney Bobby Thompson.
I'm a lawyer here in California and if you or a loved one is a survivor of sexual abuse, I'd be happy to discuss your legal options.
Call me on the number below. It costs nothing, and it would be my honor to help you.