Former Travis Air Force Base Psychologist Convicted of 6 Sexual Assault Charges
Last Update: 7/13/2020
On November 30, a former staff psychologist at Travis Air Force Base's David Grant USAF Medical Center was found guilty of six felony sexual assault charges. Heath J. Sommer is facing up to 11 years and 8 months in prison for tricking survivors of sexual assault into having sex with him under the guise of medical treatment, saying it could help ease their difficulties with post-traumatic stress disorder (PTSD).
Prosecutors used the rarely-filed charges of rape committed by "the perpetrator's fraudulent representation that the sexual penetration served a professional purpose when it served no professional purpose."
A jury found Sommer guilty after six days of deliberation following a six-week jury trial.
Sommer treated two women at David Grant USAF Medical Center in 2014 and 2015. The psychologist used a method called exposure therapy, which his female patients testified in the trial including sex with Sommer, which worsened the emotional turmoil caused by their previous sexual assaults. The two victims from 2014 and 2015 testified in detail about Sommer sexually assaulting them under the guise of exposure therapy.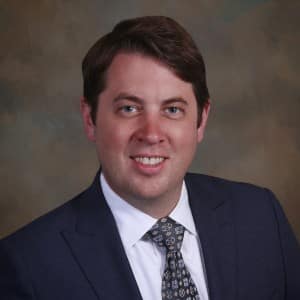 Hi, I'm attorney Bobby Thompson.
I'm a lawyer here in California and if you or a loved one is a survivor of sexual abuse, I'd be happy to discuss your legal options.
Call me on the number below. It costs nothing, and it would be my honor to help you.
Legal Rights of Survivors of Psychologist Sexual Assault
Bobby Thompson is a former criminal prosecutor who now serves survivors as a lawyer for sexual abuse by doctors in civil suits. Here is Bobby's perspective on the legal options available to those who have been sexually assaulted by psychologists:
The professional relationship between a psychologist and their customers is built on trust. While most psychologists are honorable professionals, a small handful are sexual predators who abuse their positions of trust in order to commit sexual assault. In some cases, these predators trick their victims into thinking the assault is part of their psychological treatment.
Survivors of psychologist sexual assault deserve answers and justice. The criminal justice system will handle the prosecution of the perpetrator, which often helps provide some sense of justice for victims. However, it's important for survivors to consider how the civil court system can also help. In many cases of psychologist sexual assault, the victims may have grounds for a lawsuit. This can provide financial support and hold the facility responsible for failing to keep their patients safe.
If you or a loved one has been sexually assaulted by a psychologist or another medical professional, you can learn more about your family's legal options by speaking to one of our experienced sexual assault victims attorneys.
Location of David Grant USAF Medical Center